S/4 HANA is a next-gen ERP. As SAP ECC reaches end-of-support in the coming few years, thousands of organizations will migrate to S/4 HANA. The pressure on skilled resources is expected to rise. Experienced consultants who can ensure a smooth transition to S/4 HANA will be highly sought after.
Organizations that need to make the move from SAP ECC before support ends, are concerned about how the transition will affect their business operations, profit margins, and growth prospects. This is because the nature of the next-gen ERP functionality offered by S/4 HANA is wide-ranging. It covers cross-enterprise functions and several Lines of Business. From procurement, materials management, inventory control, to sales, finance, and customer service, business processes across the enterprise will be affected by the transition.
There is little doubt that the migration to S/4 HANA – whether it is from another SAP product or a non-SAP ERP or a highly customized legacy system – is a complex project. For many IT teams, it may be the largest project they have handled so far! The S/4 HANA migration is expected to last over many months and involves significantly high costs for the organization. Thus, S/4 HANA migration requires meticulous planning, rigorous deployment, and advanced integrations.
ECC to HANA conversion with Sapours
As we saw in our last blog on Exploring the S/4 HANA Migration Roadmap & Transition Scenarios, SAP provides its clients with many resources, training opportunities, and tools to ensure a smooth transition to S/4 HANA. Most organizations opt for partner-led deployment. Sapours is a SAP Partner company with experience in ECC to S/4 HANA conversion. At Sapours, we have built conversion tools using cutting-edge RPA or Robotic Process Automation. Bots built by Sapours handle repetitive, high-volume processes, to deliver profitability to organizations on their digital transformation journey.
Sapours uses cutting edge technologies like cloud deployment, real-time analytics, Big Data, and mobile technologies, accelerated by the Internet of Things (IoT), advances in Machine Learning, Artificial Intelligence, and innovations like Blockchain.
These technologies give organizations the ability to change their business models and create new products and services adapted to the new digital economy. 
Simplify & Accelerate S/4 HANA Migration with RPA
Since the S/4 HANA migration project can span over 12-18 months, it is crucial for the organization to ensure business continuity and low business downtime. Often this means running the old or legacy system parallel to the ongoing installation or migration to the new S/4 HANA system. This process is resource-heavy in terms of both human resources, time as well as cost.
This is where automation comes in. RPA can make the transition to S/4 HANA faster and less expensive. Bots can be leveraged to handle repetitive, voluminous, and time-consuming tasks and relieve employees so they can concentrate on high-value activities and processes.
Automating individual sub-steps of complex business processes can be achieved using Intelligent Robotic Process Automation.
Sapours Automation Packaged Solution (RPA) for ECC Conversion to S/4 HANA
Let's look at the typical activities in an ECC to S/4 HANA migration project. Sapours has built Bots to reduce effort hours consumed, timelines, and resource costs. These BOTS can run automatically with given instructions and conduct the steps which are required for ECC to HANA migration Such as:
Readiness Check report (for Functional and Technical assessment);
Maintenance Planner (Definition of product maintenance dependencies);
ABAP Test Cockpit; S/4 HANA Migration Cockpit; Software Update Manager; etc.
Automation fast-tracks S/4 HANA migration
From design to data preparation to system deployment, from data migration to testing – automation makes your S/4HANA migration smoother, faster and also helps enhance data security, and compliance.
Bots are also very efficient with data entries, and information updates, and order management tasks. The main benefit of using bots for these is that the chance of manual errors is minimized and as there is no element of fatigue for the bots, the bots can be continuously deployed to complete tasks in quick time.
Bots can be deployed for various roles such as Digital Manager, Digital Administrator, Digital Tester, or Digital Developer. They are high-efficiency tools that free up human efforts and focus them only on value-added tasks that drive business transformation.
Take the leap to S/4 HANA with Sapours RPA
With Sapours, you can accelerate S/4 HANA adoption with advanced process bots out of the box.
Prebuilt bots are available and bots specific to different Lines of Business and ERP functionalities can be built to help reduce effort hours and resource costs.
Contact Sapours and schedule a free consultation call with our S/4 HANA migration consultants today.
Author Details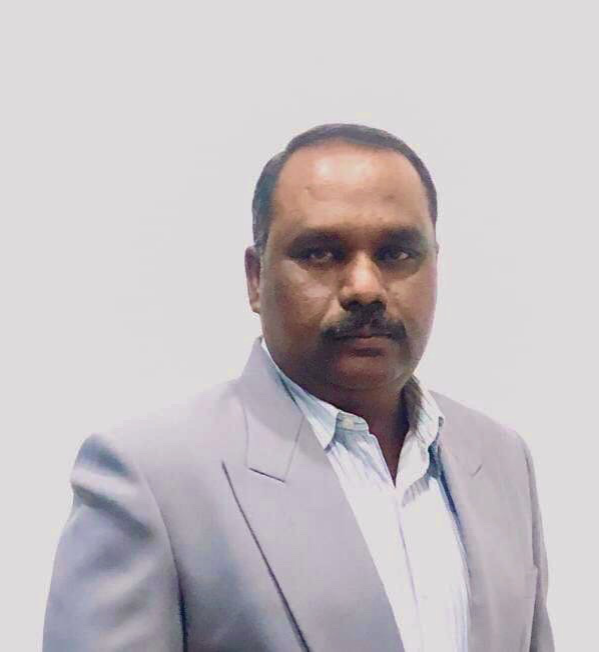 Pravin Malve.
Delivery Lead S4 HANA
Experienced Lead Consultant with a demonstrated history of working in the information technology and Service Industry. Skilled in Business Process, SAP Production Planning, Quality Management, SAP implementation, HANA implementation, Requirements Analysis, and Pre-sales.